We interviewed Melody Belliveau, a freelance writer and author of the website, TheSocial-Commentary.com, about the journey of becoming a writer. This interview is a part of our Careers in the Liberal Arts series. Most people think of writers as authors of books, but there's actually probably more writing than ever before with the advent of the internet. Websites, social media, newsletters, and online editorials all are areas where you can become a writer.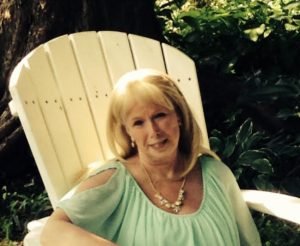 _
Melody started out writing for a local newspaper in her early thirties as a mother of four children. Then, family life put a pause in her writing career until she had to step back from her previous position due to health issues and decided to start her own website to inspire, encourage, and support others. She continues to challenge herself with new projects, aiming to publish in a national magazine next. You never know when your writing career will flourish. The key is to never give up.
Could you tell us a little bit about your project you're working on now? How did you start your website?
_
Through joining the Dress for Success workshops, I was able to be paired with a mentor and received an opportunity to have a column in one of the local magazines. I excitedly submitted the article, but when the edits came back I felt like it had taken my original voice away and wasn't the right fit for me. I was disappointed, and wanted to give up.
After talking to my mentor about the experience, she that I could create my own website to express my opinions. Even though I was not an expert in technology, I was able to slowly build my website through the help of tutorials. It was like a dream come true!
My goal with my posts on the website is that when people read them, they can either relate to my work or find something in there that can help them. I also plan to use my website as a platform to help with my ultimate career goal to have my own Social Commentary magazine.
_
You're stay-at-home a grandmother of ten. What keeps you going and motivated?
Being able to help people keeps me motivated. When I see people commenting on posts that I write – "thank you so much! I needed that today" – it feeds my soul because they are saying that I just fed theirs. I want people to see that every one of us matters and be inspired by my work. I have enjoyed writing from a young age and I want to speak up and share my voice.
_
What advice would you give to your younger self?
_
Go after your dreams and set a plan to help you achieve those dreams. Go take those classes that you are interested in and zone in on your purpose. I felt that my whole life, I just let everything else get in the way. And now that there is not anything to get in the way, I'm going for it. It's gonna be my legacy.
_
Melody's Book Recommendations and Resources
_
Book:
The 7 Habits of Highly Effective People: Powerful Lessons in Personal Change by Stephen R. Covey
Resources:
_
Thank you, Melody, for sharing the excellent advice with us and our readers!
_
Missed the podcast? Listen here:
_
_
For more advice about writing, check out our weekly podcast or subscribe to our monthly newsletter.
_
To get more help with your assignments, book a 20 minute discovery session with us and start your journey to reaching your full potential on the page, and in life.
---
Both the written, visual, audio, and audiovisual content of this post has been created by and is the intellectual property of Lisa Pfau and PFAU Academic Writing. Please do not replicate any of the above content without our consent. However, please do feel free to share this post and its authorship widely.