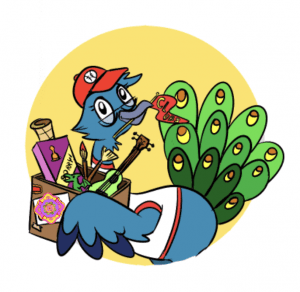 We interview Megan Kee, the founder of 20/20 Arts, a non-profit organization dedicated to the production of innovative art projects that raise awareness, visibility, and fund for charitable organizations about Starting a Non-Profit. This week's episode is part of our Careers in the Arts series, where we talk to young professionals with Fine Arts or Liberal Arts degrees, who have established themselves in an interesting and fulfilling profession. Deciding what to do after university, especially with a degree like a Bachelor of Arts that is often general and does not prepare you for any specific profession, can be daunting. What most students don't realize though is that your Arts degree has provided you with a variety of transferable skills, such as critical thinking, research, organization, and communication that can be applied to a number of different professions. We hope that through these interviews students will feel less overwhelmed and hopeful about their career options.
HIGHLIGHTS
Path of discovery towards career goals
How does education help with building skills and confidence
Advice for young adults on careers in the Arts
Strategies for work-life balance
_
_
To get more help with academic writing, application coaching, or professional development, book a 20 minute discovery call with us and start your journey to reaching your full potential on the page, and in life.
---
All the written, visual, audio, and audiovisual content of this post has been created by and is the intellectual property of Lisa Pfau and PFAU Academic Writing. Please do not replicate any of the above content without our consent. However, please do feel free to share this post and its authorship widely.