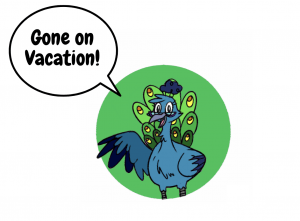 PFAU Academic Writing is taking a short break until May 11th to give Lisa and her staff a chance to recover from a very busy term. We'll be pausing podcast, blog post, newsletter, and social media posts in the time being, and it might take us a little longer to reply to any emails. We hope that you're able to also take a few moments to enjoy the Spring weather. We'll see you again after May 11th for another season of writing and wisdom.
_
_
To get more help with academic writing, application coaching, or professional development, book a 20 minute discovery call with us and start your journey to reaching your full potential on the page, and in life.
---
All the written, visual, audio, and audiovisual content of this post has been created by and is the intellectual property of Lisa Pfau and PFAU Academic Writing. Please do not replicate any of the above content without our consent. However, please do feel free to share this post and its authorship widely.