We discussed the undergraduate experience from the perspective of a recent grad with Lisa Meng, a University of Toronto Psychology graduate. While starting school in the Fall can be very stressful, having the right tools and insights can make the experience better.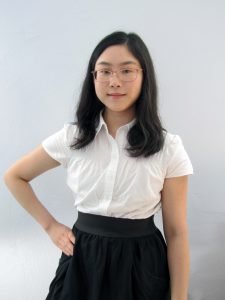 Lisa is passionate about understanding how to build meaningful human relationships and interactions. She has worked with the Bloor Street United Church refugee outreach program, where she learned a lot about connecting with individuals from different cultural and socioeconomic backgrounds. She worked as a creative marketing and business administration assistant at Pfau Academic-Writing over the summer, where she engaged with others online, in order to share helpful information and foster a sense of community in this time of uncertainty.
_
Why did you choose university over college or just getting a job?
_
For me, a large part of that was, which I think a lot of people a lot of students can probably relate, due to family pressure. I think it was kind of expected that I would either go to university or college. I think at that time when I was just graduating high school, I was also pretty uncertain about what exactly my skills were and what I wanted to do. I was not completely confident enough to just go straight into the job market. In a way, the university kind of gives you more of a sense of structure to your life and identity.
_
How can someone prepare for the transition from high school to university?
_
One piece of advice, which I really wish I got that I haven't heard anyone say this yet is to know the differences in curriculum between the provinces: I was coming from British Columbia, which has a high school curriculum that is just a little more relaxed compare to Ontario, especially for the sciences. Research the differences in curriculum and try to study and make up for that difference during summer before you start university. Take a look at the school board websites to see if there are any significant differences between the high school curricula. And then, I think after that I would look on certain websites, like Facebook, to connect with groups of students already enrolled in university and ask them about their experiences.
_
What are some on-campus resources that students should know about?
_
In the beginning, I wasn't really involved with anything. However, when I transferred here from UTM to UTSG, I became a part of the New College Residence. There are many different colleges, and you can go to your own college for resources. The one that I really liked was the College Writing Center. The writing center offers one-hour sessions to help students to improve their writing. I think you can only sign up for a maximum of one each week, but it is a great resource included in your tuition fees.
_
Lisa's Book Recommendations and Resources
Why Smart People Can Be So Stupid by Robert J. Sternberg
_
_
Thank you, Lisa, for sharing the excellent advice with us and our readers!
_
Missed the podcast? Listen here:
_
_
For more advice about writing, check out our weekly podcast or subscribe to our monthly newsletter.
_
To get more help with your assignments, book a 20 minute discovery session with us and start your journey to reaching your full potential on the page, and in life.
---
Both the written, visual, audio, and audiovisual content of this post has been created by and is the intellectual property of Lisa Pfau and PFAU Academic Writing. Please do not replicate any of the above content without our consent. However, please do feel free to share this post and its authorship widely.