We interviewed Julia Burdajewicz, also known as the Germann Introvert, a health psychology student and digital content creator, about understanding introversion and breaking down barriers that often hold introverted students back. The student experience as an introvert can be challenging, especially in large educational institutions with tens of thousands of students.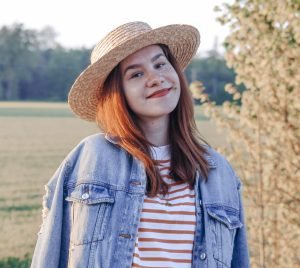 Julia is passionate about empowering fellow introverts and deconstructing popular stereotypes about introverts. She has been interviewed by Vice Magazine and connected with over 10,000 followers on her blog and other social media, on relevant topics related to introversion, such as creative strengths, mental health, mindfulness, and life experiences.
_
What are some common misconceptions about introverts?
I would say a big misconception, which also makes me angry sometimes, is that introverts are just unwilling to come out of their shells. Some people think that if introverts would just be brave, be less shy, and work on their social skills, they would be as extroverted as everybody else. However, introverts cannot just switch something on and suddenly we are more social. Working on shyness is not going to change the fact that some people are just introverted. Introversion is a personality trait.
A misconception that impacts introverts in school is that they are not participating in class due to laziness. Teachers may lower their grades for less class engagement and struggles with oral presentations. Sometimes teachers do not understand how challenging it is for introverts to participate in such activities, especially if they are naturally extroverted. This kind of situation can be quite discouraging for young students.
How has introversion impacted how you approach your education?
Participation was really challenging for me, especially group gatherings and discussions. I tried to force myself to participate more, but it would often add to my anxiety. My approach to school changed after I became aware of my introversion, and how simulation, in general, affects me. For example, the pressure that I put on myself, especially when it comes to getting good grades and participation in classes, really worn me down. When I was still going to a public university, I would experience this exhaustion due to over-stimulation pretty much every day, especially the first two years. As I began to realize how sensitive I was to stimulation, I started to set boundaries and change my study environment to reduce stress. Recently, I switched to an online university, so I do most of my studying alone and in an environment that I feel comfortable. I also started to develop self-care strategies to help me to recharge. For example, I started to journaling and meditating to help me to cope with the over-stimulation better.
What things do you do to maintain a healthy balance in your life?
Meditation is definitely key to maintaining a healthy balance for me. I practice meditation pretty much everyday. Meditation is especially helpful for highly sensitive individuals as it helps to calm the mind. At the same time, meditation reduces nervousness and anxiousness, partially due to lowered blood pressure and increased oxygenation caused by the breathing exercises. Previously, I would not even be able to fall asleep at night because of overthinking, being haunted by thoughts day and night. Meditation has helped me to let go of all these negative thoughts, which is something that many introverts struggle with because they are prone to be over-thinkers. Through meditation, I am able to get rid of the negativities from my system and replace them with positive affirmations.
Recommended Books and Resources
Quiet by Susan Cain
The Idea of Freedom: Essays in Honour of Isaiah Berlin by Alan Ryan
"The German Introvert" by Julia Burdajewicz
Thank you, Julia, for sharing the excellent advice with us and our readers!
_
_
Missed the podcast? Listen here:
_
_
For more advice about writing, check out our weekly podcast or subscribe to our monthly newsletter.
_
To get more help with your assignments, book a 20 minute discovery session with us and start your journey to reaching your full potential on the page, and in life.
---
Both the written, visual, audio, and audiovisual content of this post has been created by and is the intellectual property of Lisa Pfau and PFAU Academic Writing. Please do not replicate any of the above content without our consent. However, please do feel free to share this post and its authorship widely.