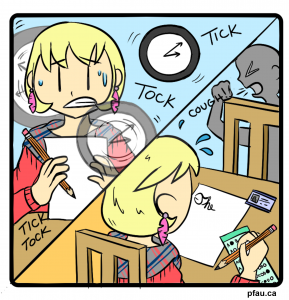 This week we will be interviewing Lisa Pfau, the founder and CEO of Pfau Academic Writing, about the stress caused by assignments and exams. We thought this topic would be helpful to our listeners who are about to enter the final exam season. Exam anxiety is a real and serious problem that can hinder students' academic performance. As you may know, Lisa has over 20 years of experience supporting students through academic challenges. I first met Lisa three years ago as a first-year international student at the University of Toronto. Lisa has helped me with the transition from high school to university, giving me lots of great tips about how to deal with the pressures of university.
HIGHLIGHTS
Symptoms of exam anxiety
Causes of stress
Impact of Exam Anxiety on Academic Performance
Practices and strategies to relieve stress
_
_
To get more help with academic writing, application coaching, or professional development, book a 20 minute discovery call with us and start your journey to reaching your full potential on the page, and in life.
---
All the written, visual, audio, and audiovisual content of this post has been created by and is the intellectual property of Lisa Pfau and PFAU Academic Writing. Please do not replicate any of the above content without our consent. However, please do feel free to share this post and its authorship widely.